Saturday, January 06, 2007
The ASOS Sale
Check out the site for fab bargains including this lovely little dress for just £12.
ASOS
VOTE FTID IN THE 2007 BLOGGIES
Thanks! :) Just click the logo above to be taken to the page where you can vote for all your favourite blogs!
Wednesday, January 03, 2007
Britney continues the downward spiral
I had hopes for Brit after she Fed-Ex'd herself back into singledom. Sure the blonde bob was perhaps a tad harsh (but look back at the
Lucky
and
Born to Make You Happy
videos to see how nice her hair looks shorter so it was a step away from the evil nylon extensions. She even covered up, and then due to dalliances with (ex?) NBF Paris Hilton the trash is back.
Hair nasty. Hemline bad. Please dear GOD let her be wearing pants, even just a THONG this time. I don't want to see up to her kidneys again.
Monday, January 01, 2007
happy new year y'all :)
'Tis 2007 and while nursing your hurting little heads due to excessive alcohol consumption and lack of sleep, look at all the pretty colours.....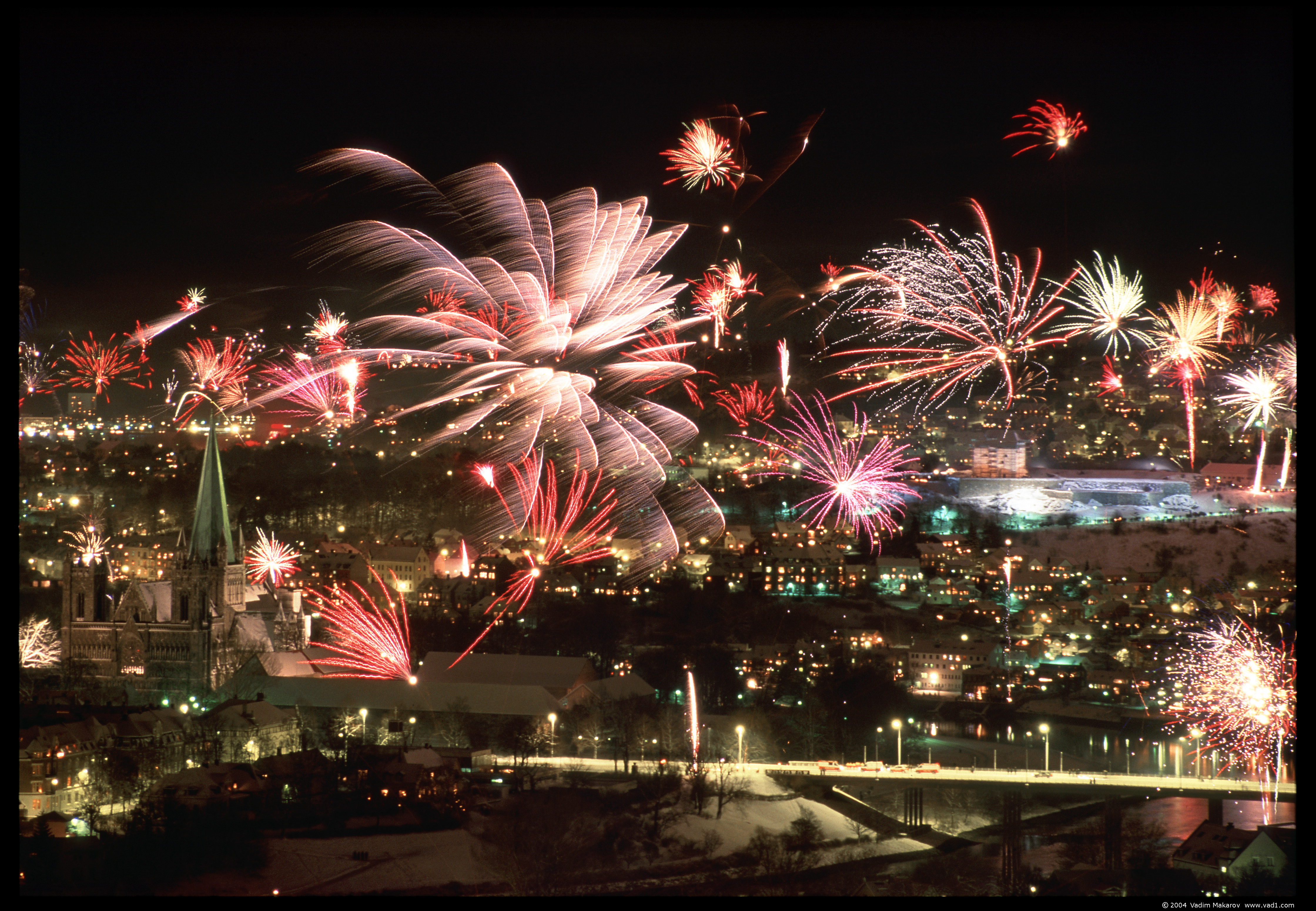 Thursday, December 28, 2006
The Thursday Accessories Fix
A.M.Y. BY AMY MORRIS - This elegant collection by Amy Morris incorporates her unique style of individual embellishment and vintage influences through the use of strong, hardwearing leather decorated with rich, luxurious suede bows.
Oversized totes, practical shoulder bags, purses and clutches make up this collection in a colour palette of tomato red, jet black, Havanna brown, dark green and aubergine. The simple shape and functional structure are evocative of the 1940s inspired by Audrey Hepburn and sleek tailored clothing.
CHARMING BY TRACEY BOYD - This charming collection of handbags and winter warmers created by Tracey Boyd uses cute and quirky charms to accessorise handbags and soft accessories.
GEM BY BRACHER EMDEM - The Gem collection includes a range of 3 clutches, 3 shoulder bags, wallets and belts all designed with the unique Bracher Emden flair and originality.
the honourable mention - sequin vest @ peacocks
If you can't afford the Burberry dress, missed out on the Primark version (and anyone who pays £80 on Ebay for an £18 dress is mad in my opinion) but are still hankering for something sparkly for new year then why not this little beauty from Peacocks at an equally little price. Wear with well cut pants and gold heels - and enjoy!
MY SALE PICKS - WALLIS
Wallis
has always been good for classic pieces which can span seasons, as well as what spring offers they have to offer. I decided to look up the sale and check out what bargains are available online. Click thumbnails for larger images.
Petites Mustard Waterfall Top
* Was£20.00
* Now £10.00
Midnight Sequin Top
* Was£40.00
* Now £20.00
Emerald Sleeveless Cowl
* Was£23.00
* Now £10.00
Grey Faux Fur Cape
* Was£25.00
* Now £10.00
Black Grecian Jersey Dress
* Was£45.00
* Now £20.00
Gold Skinny Glitter Belt
* Was£8.00
* Now £3.00
Gold Glitter Clutch Bag
* Was£18.00
* Now £7.00
Crystal Diamond Drop Gift Set
* Was£12.00
* Now £6.00
Happy Shopping!
Wednesday, December 27, 2006
your opinions please
This is new in at TopShop, and while I certainly would only wear a few bits and pieces from there, they often some up with a few really nice items, and their Baxter skinny jeans are great. I was browsing the site this morning and came across this:
The cut is cute, the colours work in theory but I can't for the life of me decide what I actually think of it. It could work or it could look hideous in the wrong hands. What do you guys think?
Then again this is the shop which also features this among their stock:
Jesus alive ladies - step away from the cropped foil leggings and run for your lives!
MY SALE PICKS - TOPSHOP
Loving this:
Markus Lupfer Cowl Jumper
* Was£85.00
* Now £40.00
Perfect for spring:
Twisted Neck Jumper
* Was£25.00
* Now £15.00
And the loveliest grey knitwear over-piece just became half price:
Long Cable Knitted Coat
* Was£50.00
* Now £25.00
And another pick which will be lovely for layering or spring when the colour truly kicks into the style shops:
Silk Embroidered Dress
* Was£75.00
* Now £40.00
25% off all high heels at Office online
This is too sweet to miss so I figured the good news should be passed on. Just click
HERE TO SHOP
. The FLORA POMPOM PEEPTOE heels are just £11.25.
The CHANTELLE HI COURT GOLD is also the same incredible price.
My pick of the sale shoes however is the COCONUT ELASTIC PUMP in grey suede. How cute with opaques and a jumper dress?
The Wednesday Weekly
The Weekly Watch
- Leona Lewis - A Moment Like This (X Factor Final)
The Weekly Read
- silly but funny
The Weekly Bargain
- very nice for under £20!
The Weekly Recommendation
- niiiice :)
a slight deviation from the norm
Possibly the nastiest bling in the world.
We Are Marshall Los Angeles Premiere
This almost works. It's one of those good idea in theory jobs. Then you realise that it kind of squishes your boobs and masks your natural waist. Floaty white chiffon fairy dresses should always be approached with caution when over the age of 7.
It's not horrible exactly. It just smacks of a blatant 'I'll have some of that serene sweetness that Mischa Barton has in a dress' attempt and sadly falls a little short.
Nomination Announcement for The 64th Annual Golden Globe Awards
Just one quick point from this:
It's clear that Rosario Dawson's hairdresser hates her.
Badly Dressed Fat Mariah Takes Away The Bloating
You should have said no to extra helpings of roast potatoes and seconds on Christmas pud, but knowing you only get the pig out once a year makes us all go a little loopy over the holidays. Sure the peanuts were fun and all, but now it's time to look in the mirror and assess the damage. Go on take a look and no matter what you see staring back at you I guarantee I have something to make your feel better.
Fat Mariah. Glow-in-the-dark wedge snowboots. Blanket/throw/cardigan bastardization, and leggings. Go on, have another mince pie - you could look so much worse.
Thursday, December 21, 2006
A Little Present for US ALL This Christmas
I know, Britney Spears has of late (and actually even before then --- denim bustier dress at the Teen Choice Awards while dating Justin springs to mind) NEVER been my idea of a style queen. I applaud her for eating what she wants when pregnant and for getting herself back in shape. I've been there and it's harder than you'd think ladies.
Anyway these earrings were seen on Brit and in appreciate for dumping the soon-to-be-former husband Kevin 'RatFace' Federline, we'd kust love to say we loved your citrine drop earrings.
Click to
BUY NOW
.
IN A STYLE RUT? Wardrobe Revamp
Need a little help and want to freshen up your look? The best way to do this is to take key elements of the top trends of the season, adding in classic pieces and using what feels good on you. There's no point in wearing a skirt you hate and can't sit down in for example.
Here is a quick breakdown on what is hot and a couple of ways to intergate them with what you already have for a fast and affordable wardrobe update.
TOP TEN New Fashion Looks for Autumn/Winter 2006/7
1. VOLUME - Cocoon Volume - Balenciaga Sleeves - Big Collars - Baby Doll
If it makes you feel fat then stick to the sleeves or a baby doll you can wear with skinny jeans and heels.
2. DRESSES - Short Dresses - Long Tunics - Waist Cinched Frocks
Dresses are staying around for a while - grab a jumper dress you can wear with opaques or jeans, alternatively a belted long cardigan in charcoal goes with everything this season and is a fun alternative to a thick coat.
3. LAYERING - Skinny Leggings - Tights - Sheer Over Opaque Tops
You know I don't do leggings, but for those that do then fine. Think thin layers though - you don't want to look like you've just scoffed a selection pack.
4. OPULENCE - Baroque Brocade - Gold & Metallics - Fur Trims - Furs
The success of the Primark little gold sequin dress spoke volumes on just how big the metallic trend is. If you're not sure then a skinny metallic or sequin scarf is a good way to bring a plain outfit into this season.
5. MANNISH - Wide Slouchy Trousers
Just remember to wear with fitted blouses/jackets and heels. Not fun to feel wide and short.
6. GREYS - Darkest Charcoals - Light Grey Tones - Monochrome Mix
Speaks for itself - best of all they are neutral so can carry over and everything goes with each other.
7. UNDERSTATED - Sharp Tailored Smart Suits - Trouser Suits
Buy a cut that really flatters then just update with top colours each season to get the most wear from your purchase.
8. MILITARY - Napoleonic Ornament - Greatcoats
I'd give this a miss but it will happen - one sniff from MsMoss and the fash pack will follow. A black greatcoat would look nice with long heeled boots though (check Kurt Geiger for the sort of styles I mean). I'd rather cut off my pinkie than wear this look though.
9. URBAN WARRIOR - Down Parkas - Biker Jackets - Body Conscious Dresses
YAY - I love Parkas - it's bloody freezing here at the moment so being able to be warm and stylish is a plus.
10. COUNTRY - Textured Knits - Tailored Tartan Tweeds - Equestrian
... and NO we don't mean David Beckham in that HORRENDOUS cardigan. I own a Jasper Conran tweed with a frill edge which works well with this trend, just make sure silhouettes are flattering to avoid looking swamped. Never wear tartan trousers unless you want to look like one of the Bay City Rollers.
This Year's Grey - A Cautionary Tale
Cate Blanchett strikes a lean pose at the "Notes on a Scandal" premiere in New York.
Now grey is great, I love it and practically live in it at the moment, but this does nothing for fairer skinned people such as Cate - especially not with such a severe choice of hair'style'. It's like Pink bred with Gwen Stefani and had one hell of an ugly baby.
Please ladies just a light tan will do and make all the difference, a tinted body moisturiser will do the trick because the last thing you want to do is match your skin to your clothes.
Heather Graham - be ASHAMED
Heather Graham joined Gotham Magazine to promote the recipients of the Christopher Reeve First Amendment Award.
I'd like to go on record to say I don't care who made the dress, I don't care how much it cost, nor if her hair and shoes are cute.
That is one nasty unflattering piece of stretch satin and should be burned.
Wednesday, December 20, 2006
Last Minute FTID - Party Frock Dash
Okay so you thought you'd be fine with something else, but in the last month the gold frock mania has infected your pretty little brain and you need your fix? Try these for size:
1 - Marks & Spencer £110
2 - Warehouse £150
3 - Vivienne Westwood £318.99
Buy Now - Wear In Spring - Michael Kors
Ooh these are cute.
No it's true, peep toes are useless at the moment, but once the weather warms and the novelty of wearing boots has well and truly passed it's sell-by date there will be cute flip dresses and heels to get your pins out for. Think mustard and the gold that will carry through at least until the beginning of summer - then add these from Michael Kors which are flattering, practical, wearable, and ON SALE.
Go get 'em tiger!
New Logo & The Wednesday Weekly
Just an update about the new logo. It will change from time to time. Most of the items I feature will be high street finds. The jeans are Topshop, as are the jet earrings and the cute Celia Birtwell shopper tote.
The glasses are from ASOS as are the shoes, and are in the style of Kate Moss & Nicole Richie respectively.
Then I just added some fun leopard and Dari Meya print trims :) If you like it or hate it, or even if you just want to take this opportunity to slag off Mariah Carey, then please leave me a comment.
________________________________________
The Wednesday Weekly
will just be a round up of some things that I like, saw or am doing this week....
The Weekly Watch
- funny
The Weekly Read
- essential
The Weekly Shop
- smart and on sale!
BEAUTY SPECIAL - LOOK GORGEOUS THIS XMAS!!!
Sorry if this is of no interest to you but the fashionista in all of us likes to look good while we wear the trends of the season, so I felt it would be nice to add a new tips so we can all look a million dollars.
_______________________________________________
Soothing Skin Clarifier (for minor acne flare-ups)
_________________________________________________
The next time you experience one of those annoying breakouts, try this skin clarifier to clear your skin of acne flare-ups fast.
* 1/3 cup warm water
* 1/4 teaspoon salt
* 1/8 teaspoon honey
* 1 cotton ball
* 1 cotton swab
Directions: Mix together water and salt. Using a cotton ball, apply directly to blemish. Maintain pressure with cotton ball for several minutes to soften blemish. Using cotton swab, dab honey on blemish; leave on 10 minutes. Rinse and pat dry.
_______________________________________________
Banana olive hair treat
_______________________
Here's a treat for dry damaged hair.
Blend 1 banana with 1/3 cup of cold pressed extra virgin olive oil. (You can get both at the supermarket)
Shampoo and rinse your hair.
Towel dry.
Apply on your slightly damp hair. Especially on the ends.
Wrap your hair with a plastic wrap.
Leave it on 30 minutes to an hour or so.
Remove the plastic wrap
Rinse your hair.
If you find it too oily, shampoo once and rinse off again.
Add 1 tablespoon cider vinegar and 1 drop of lavender oil to 3 cups of water.
Pour the lavender cider vinegar water over your hair as the final rinse, for shiny hair.
Wrap hair in a fluffy towel to dry.
______________________________________________
Savvy Eye Makeup Tips
_____________________
If your eyes are small, stick to light or medium toned eye shadows to avoid making them look even smaller. Use a shimmery pale shadow under the brow bone or lightly dotted on the inner corner of the eye.
Line the outer corner of the upper lid with a darker color, smudging it slightly upwards and outwards to open the eye.
Never line the lower lid or you'll make your eyes look even smaller, and always curl your lashes and finish with a generous dollop of volumising mascara.
If your eyes are deep-set, the trick to making them stand out is to highlight the eyelid rather than the brow bone.
Try sweeping a medium toned shadow over the entire lid, then apply a slightly darker shadow from the socket to the brow bone. Blend both shades well so there's no obvious line.
If your eyes are looking tired, dot a slightly lighter shade of concealer under the eye and blend well to disguise dark circles or fine lines.
Avoid bright colors as they can make your eyes appear bloodshot - try a light wash of a neutral cover over the lid instead. Line the inside of the lower lash line with a white pencil to make your eyes appear whiter. Finish with lashings of curling mascara to make you look more awake.
_______________________________________________
How To Get Perfect Brows
________________________
Brows can make or break a face, either framing it beautifully or standing out a mile. Get yours looking great with these secrets:
We're all born with a natural brow shape that gives our face its distinctive look. The idea is to enhance the natural shape to give you a natural look.
The beginning of your brow should be in line with the inner corner of your eye, the arch in line with the outside of your iris, and the end should extend just beyond the outside corner of your eye, tapering slightly downwards.
Always tweeze your brows in plenty of natural light and take your time. Start at the inside corner and work outwards, alternating between eyes to keep them balanced. Pluck in the direction of the hair growth, and remember to step back and view your face in a large mirror from time to time so you can accurately see your progress.
To fill in your brows, use an angled eyebrow brush and an eyeshadow that's slightly lighter than your natural brow color. An eyeshadow works better than an eyebrow pencil, which can make your eyebrows look unnatural.
If you must use a pencil, use light feathery strokes and start with the arch before filling in the rest.
To keep your brows looking groomed all day, comb them upwards and outwards with a brow comb sprayed with hairspray.
______________________________________________
Clever Concealer
________________
Concealers are a fast and effective way to disguise blemishes, shadows and scars, so your skin looks perfect.
Concealers contain a high concentration of pigments to provide complete coverage to problem areas.
Our professional makeup beauty tip is to always apply concealer after your foundation for better and more even coverage.
Stick concealers
Stick concealers are easy to apply as you simply dab them on to your skin, then gently blend into the skin. Always test a stick concealer at the beauty counter as some have a thick and heavy consistency.
Cream concealers
Cream concealers usually come in a tube and are applied with your fingertips or a small sponge applicator. The finished effect is very natural.
Liquid concealers
Liquid concealers generally come in a tube and are applied with your fingertips. They are a lighter consistency and offer a very natural looking cover.
TAKING COVER
Here are our professional makeup beauty tips for applying concealer:
Spots and blemishes
Medicated concealers contain ingredients to help deal with the blemish as well as effectively disguise it. Apply the concealer directly on the pimple or blemish and smooth the edges out.
Under-eye shadows
Choose a creamy consistency as dryer stick concealers will emphasize fine lines around your eyes. Apply a tiny drop to your ring finger then dot around your under-eye area and blend gently. Do not rub as this stretches the skin and can cause premature lines to appear.
Scars
Cream or stick concealers with a thicker consistency are best for covering scars. Dot onto the scar and gently build layer by layer until you get a natural finish to make your complexion look perfect.
___________________________________________
Savvy Lip Makeup Tips
_____________________
For plump, kissable lips, keep them well moisturized. Lip balms seal in the moisture and prevent cracked, flaky lips. Uuugh!
A good lip balm with an SPF factor also acts as a great base for your lipstick, preventing it from bleeding into the cracks like some moisturizers do.
To give small lips extra oomph, outline them with a lip pencil that matches your natural lip color, then blend the line well on to the lip with a cotton bud.
Create a pumped-up, stained effect by applying lipstick with your finger, then dab some gloss on the fleshiest part of the lips.
Thin Lips
For thin lips, use the same technique as for small lips, but rather than using your finger, apply the lipstick from the tube or with a lipstick brush.
Play Up Your Pout
It seems everyone wants full, pouty lips these days, so if you're lucky enough to be born with them (or rich enough to have them created for you!), make the most of full lips with bright, bold colors and/or oodles of gloss.
Play It Nude
To play up the current trend for nude lips - a la J.Lo - apply nude colored lip pencil to your lips, then go wild with plenty of pale gloss or a hint of shimmer. Nude colored matte lipsticks blend into your skin tone and can give you a washed out look, while gloss reflects the light and gives your mouth the attention it deserves.
Give Your Lipstick Serious Staying Power
Apply a lip balm or a small dab or foundation to your lips and blot with a tissue.
With the lip pencil color of your choice, outline the lips, then color in the whole lip area. Apply your lipstick with a lip brush then blot again. For really serious staying power, dust lightly with loose powder, then apply a final coat of lipstick.
Add a dab of lip gloss to the centre of your bottom lip, or all over for a genuine shine.
Naughty Pleated Waist Dress - ON SALE
We now know that SATC movie will be made (hurrah!) and why not celebrate and treat your inner Charlotte with this little gem - found in the As Seen On Screen sale!
Click the image to buy.
TopShop Christmas Bargains
A gem of a jacket - if I didn't already have a vintage one almost identical then I would be out right now buying this little gem.
£120.00 -
BUY IT NOW
Waist length leather jacket with zip pockets 100% Leather. Machine washable.
Honourable mention goes to this adorable little blue
Pleated Tunic Top
- just remember leggings are BAD mmm'kay, but this would look very very nice with
skinny jeans
and
heels
. Just don't forget the statement jewellery around your neck if it's evening.